Press Releases
Hilton Head Lakes (12th) Selected for the GolfCourseHome 5th Annual Dream 18 collection of Great Residential Golf Holes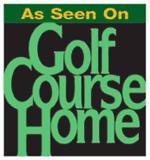 Source: golfcoursehome.com
These havens of the country club lifestyle have been selected from the more than 4,500 golf holes, 250-plus courses created by more than 50 different golf course architects featured on GolfCourseHome.
Many of the courses are highly ranked by the leading golf publications and have been crafted by the great names in golf course design. That's only part of the story, however.
The GolfCourseHome gallery of Dream 18 holes for 2011 was assembled not just as an all-star list of standout selections, but also with the fun factor more in focus.
It's always possible to collect holes that are rated as the No. 1, 2 or 3 handicap holes on their respective courses, but experiencing a course like that would surely be dispiriting.
If you're an inveterate golf traveler and tournament player with lots of friends living in top-rated golf communities, you may have played a fair number of the holes featured below. The idea of playing every one of them, and completing the Dream 18, however, is a lofty goal that we would love to hear someone has completed.
Click here for the GolfCoursHome article announcing the 2011 winners